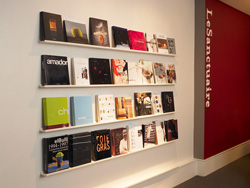 Food Technologist
Job Code: FT001

Job Description:
Develop new and improved methods and systems for food processing, production, quality control, packaging, and distribution. Scientifically analyze ways to process foods and study methods to improve quality of foods, such as flavor, color, texture, nutritional value including physical, chemical, and microbiological composition of foods. Develop new ingredient formulation for clients. Develop new food items for production including herbs, spices and molecular gastronomy ingredients. Tests new products in test kitchen and develops specific processing methods. Confer with process engineers, flavor experts, and packaging and marketing specialists to resolve problems. Recommend modifications based on findings. Adhere to government regulations and food industry standards. 40 hr/wk. Job/Interview Site: Irvine, CA.

Requirements:
Bachelors degree in Food Science, Biology or related scientific field.

To apply, please email your resume to jobs@le-sanctuaire.com and include the job code in the subject line.